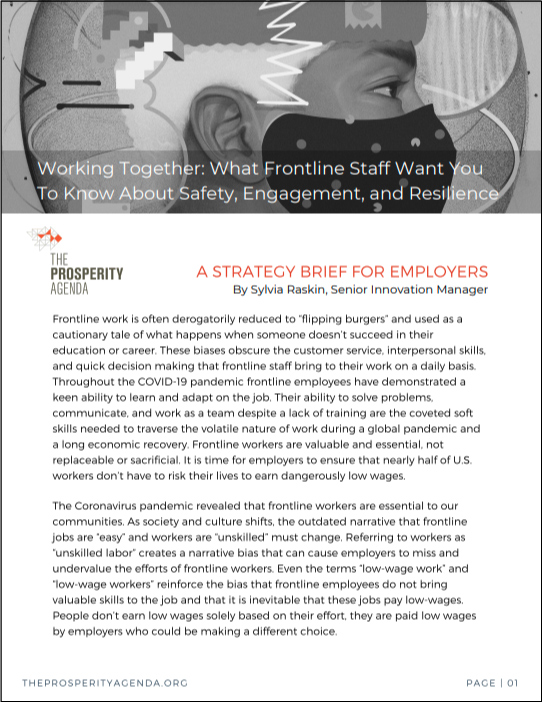 Employers have the responsibility and opportunity to protect worker and customer safety, create pathways to wage growth, and invite employees to use their full set of talents at work. Based on three years of extensive research and testing with over 200 frontline workers, their managers, and organizational leaders, The Prosperity Agenda developed this Working Together - A Strategy Brief for Employers. We developed this for employers who want to foster personal, organizational, and economic resilience. Leadership, Human Resources, and Diversity, Equity, and Inclusion teams can apply these strategies to create healthy and resilient workplaces and communities.
The Prosperity Agenda collaborated with the dedicated staff of Downtown Seattle Association, Plymouth Housing, Downtown Emergency Service Center, and Washington State's workforce development program to outline strategies to increase worker safety, engagement, and retention.
Join us! We are excited to continue this work through a partnership with What's Next Washington and several large-scale employers to recruit, hire, and develop workplace opportunities for 70 million Americans with a conviction history. For more information, send an email to design@theprosperityagenda.org.