By Franceria Moore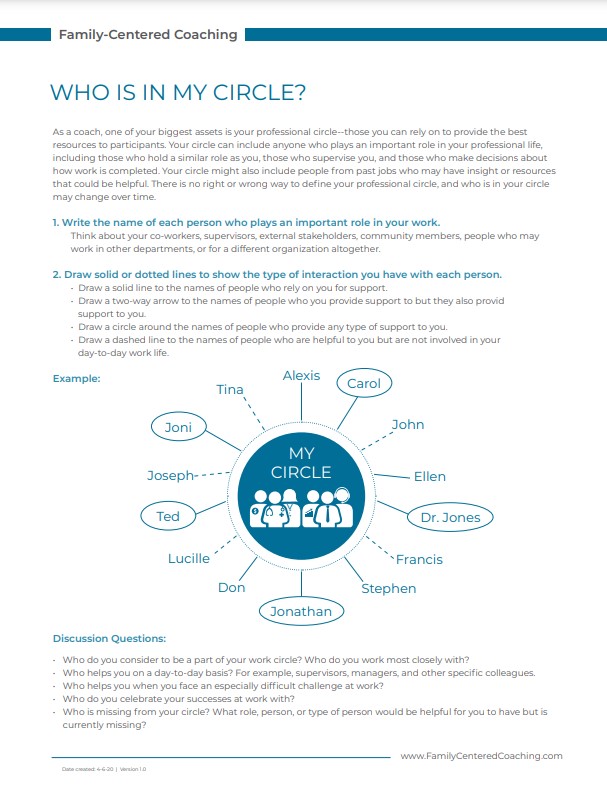 There is no doubt that the current COVID-19 pandemic has impacted the way that many human service providers are approaching the work that they do with families. In many cases, the crisis only exacerbates the current financial challenges of families. Despite this, communities continue to exhibit ingenuity and resilience in how they navigate financial choices. We are all experiencing, at varying degrees, a collective trauma. Collective trauma happens when an event has a traumatizing psychological effect on a group of people of any size, up to and including a whole society. These types of events can often result in massive changes to culture and the actions that are considered normal and necessary.
American sociologist, Kai Erikson described it as " a blow to the basic tissues of social life that damages the bonds attaching people together and impairs the prevailing sense of commonality " (Everything in its Path, 1976).
The sudden changes to our work environments, workflows, and, for some, their work responsibilities has presented an added challenge. This can make us feel confused, frustrated, and discouraged. When things seem to change day-by-day, even typically mundane work can feel overwhelming.
This pressure and stress can impact decision-making abilities, and narrow the scope of relationships with participants. We can snap back to proactively determining what resources are available and how the flow of resources are controlled. However, by leveraging our networks, we can set up a circle of people to lean on to navigate unfamiliar terrain.
A Tool for Coaches: Who Is in My Circle?
Identifying support is not a new idea in the field of coaching. In fact, support is core to working from a strengths-based approach. Who Is In My Family? is a Family-Centered Coaching tool to help coaches take an expansive view of all families. Mapping who is in a participant's family honors that family change and be created or chosen. Knowing who is in the participant's network can also be a critical resource to both participant and coach.
In this same way, coaches and other practitioners need support and an easy reference of who they can and should rely on for professional support. The Who Is In My Circle? tool helps coaches map out the people who can help them face different challenges. Completing it proactively makes it an easily accessible and visual resource.
The role of a coach requires a fluid approach, respect, and empathy for the families they serve. It also calls for self-awareness and a willingness to ask for help when it is needed. Use this tool to leverage the expertise, power, and support of your network to care for yourself and others.
Watch Coaching Up Close: Mapping Who to Lean on in a Time of Crisis